Free online "Introduction to LaTeX" course - Part 3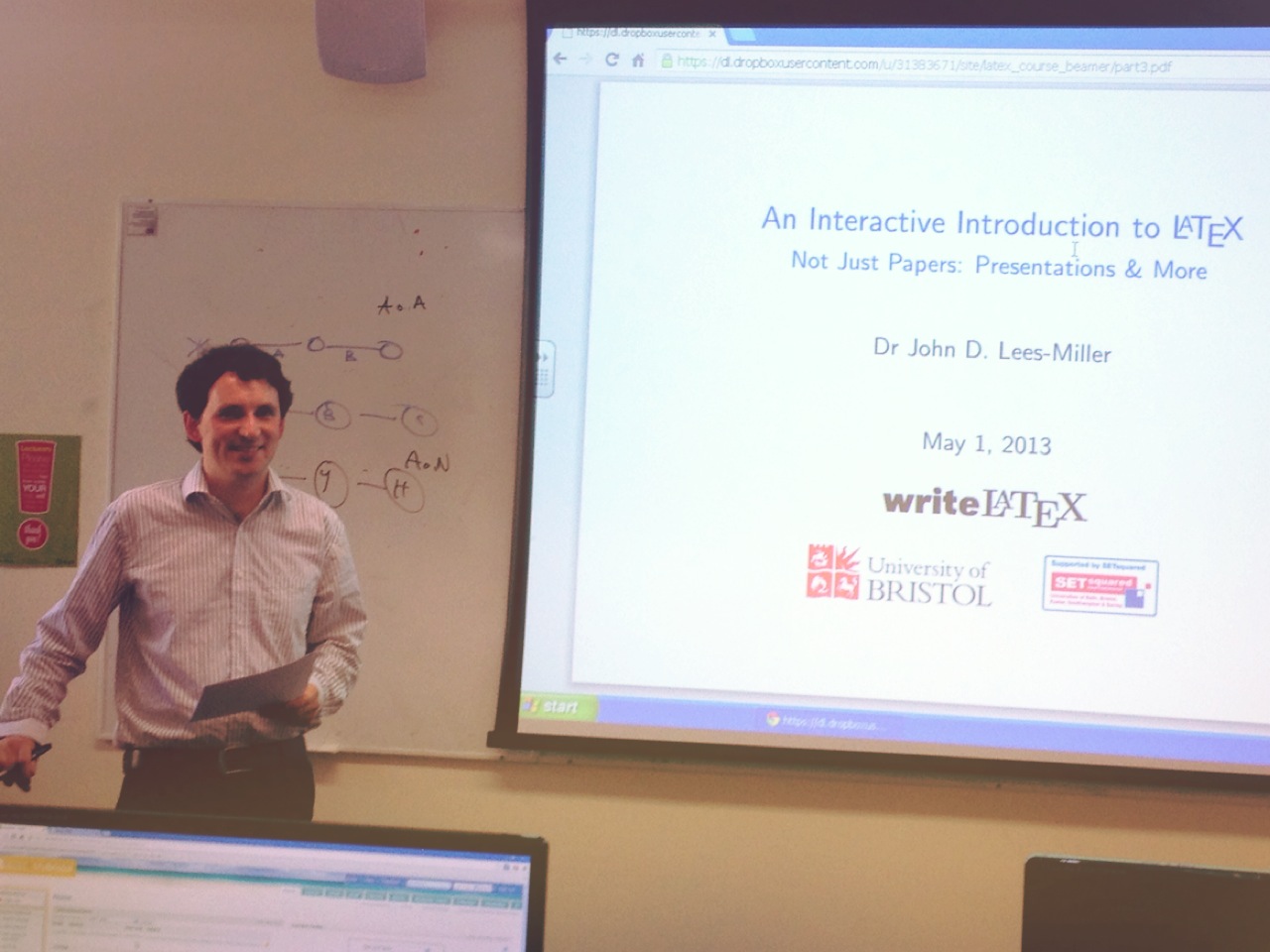 The third part in our free online LaTeX course is now available! Originally presented at Bristol University by our very own Dr John Lees-Miller, the course includes a series of interactive exercises for you to complete online using writeLaTeX as you progress through the slides.
In Part 1 and Part 2 we covered the topics you'll need in order to be able to create a complete paper, report or article using LaTeX.
In these slides we'll look at what else LaTeX has to offer, and cover the following main topics:
Presentations with Beamer
Drawings with TikZ
Notes with todonotes
and conclude with a brief look at spreadsheets with spreadtab.
We also begin here with a recap of the LaTeX basics, so if you haven't completed Parts 1 and 2 you can still work through these slides (although we recommend completing the whole course!).
The interactive pdf lecture notes are provided below. Simply click the appropriate links in the document to open the exercises in writeLaTeX. In certain browsers you may need to hide the thumbnails to properly view the slides, or you can open the presentation full screen here.
Update: Google PDF viewer no longer supports clickable links, so we now recommend downloading the pdf in order to be able to complete the interactive exercises and see the example answers.
You're free to use & distribute these notes for your own courses - please let us know if you do.
A downloadable version of this pdf can be accessed here.